Unithai Shipyard earns Corporate Governance Award from National Anti-Corruption Commission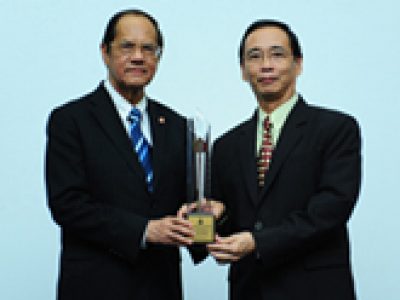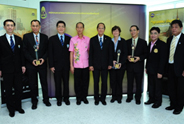 Unithai Shipyard Managing Director Khun Teerapon Udomkanjananan represented the company in receiving the Corporate Governance Award 2013 on September 18 from the president of the National Anti-Corruption Commission (NACC), Khun Panthep Klanarongran. The presentation was made at Kasetsart University's campus in Chonburi with the governor of that province and the chairman of its chamber of commerce on hand as witnesses, along with the judging committee.
The NACC presents Corporate Governance Awards annually in collaboration with the Corporate Governance and CSR committees of the Thai Chamber of Commerce and its university to encourage private firms to conduct business according to a specific code of conduct. The award recognises the recipients' outstanding performance in ethical and transparent conduct as evaluated in interviews with stakeholders – namely 20 people each from among the suppliers, clients and staff.
The campaign to foster good governance across the nation has led to awards being presented in all five regions of Thailand, with three firms selected in each region. The staff and management of Unithai Shipyard are proud to have been among the companies earning the award this year.