Unithai - Thailand's Premier Shipping & Logistics Company
Unithai is a large and well-established shipping and logistics company in Thailand. Being such an experienced shipping agency, means we are extremely knowledgeable with country specific requirements and documentation processes. We provide customised freight forwarding and logistics solutions for our customers worldwide.
As Thailand has developed over the years, Unithai has grown its operations. Alongside shipping and logistics, we offer marine and offshore services, ship repair and shipbuilding, oil and gas offshore/onshore fabrication, pressure vessel and tank manufacturing and marine offshore logistics. Today, Unithai is proud to be a multi-faceted international organisation, fully committed to the industrial, social and economic development of Thailand and the surrounding areas.
What Makes our
Unithai Group Different?
Established in 1976, Unithai has grown to become a leading shipping agency in Thailand. Our desire to be the best has led us to always find a solution for our customers. With our excellent logistical knowledge, we can spot any potential problems along the way ensuring we boost efficiency and reduce costs.
We practice sustainable development We are a one-stop shop providing logistics, warehousing, distribution and freight forwarding High quality services and topnotch safety standards Unithai owns the largest shipyard in Thailand Thailand's largest offshore, Leading Oil and Gas EPCI specialist in Asia Our container terminal sits on the most preferred wharf on the Chao Phraya river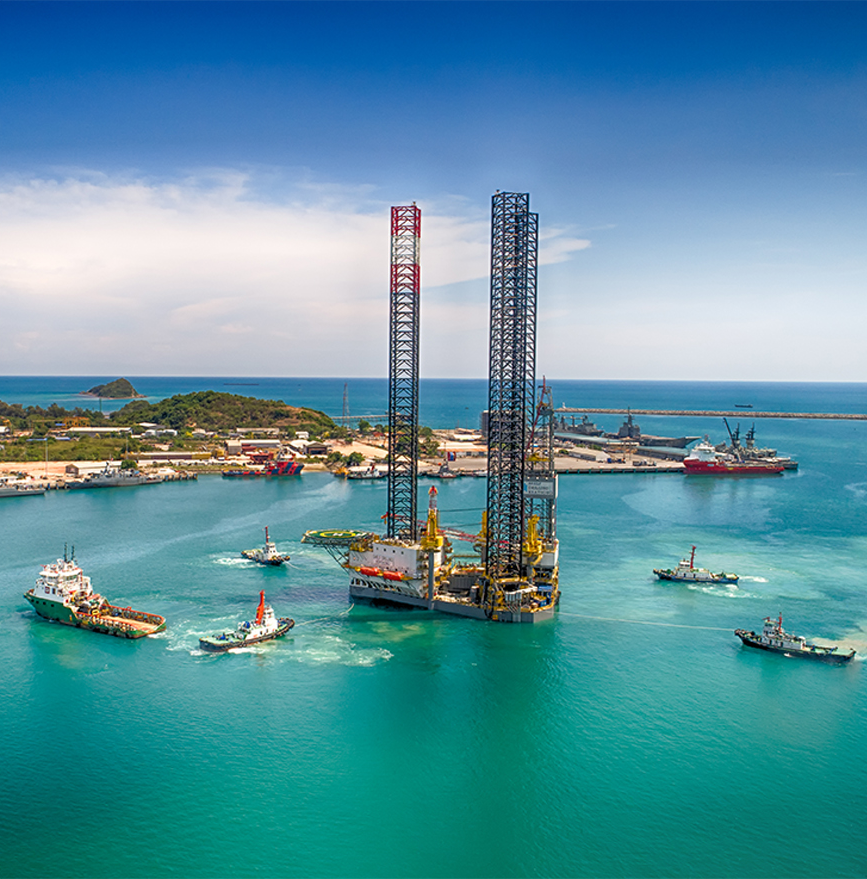 Marine & Offshore Engineering