Unithai Shipyard Co., Ltd. Donate to the Field Hospital of Laem Chabang Hospital to be used as a public benefit to the people in Laem Chabang.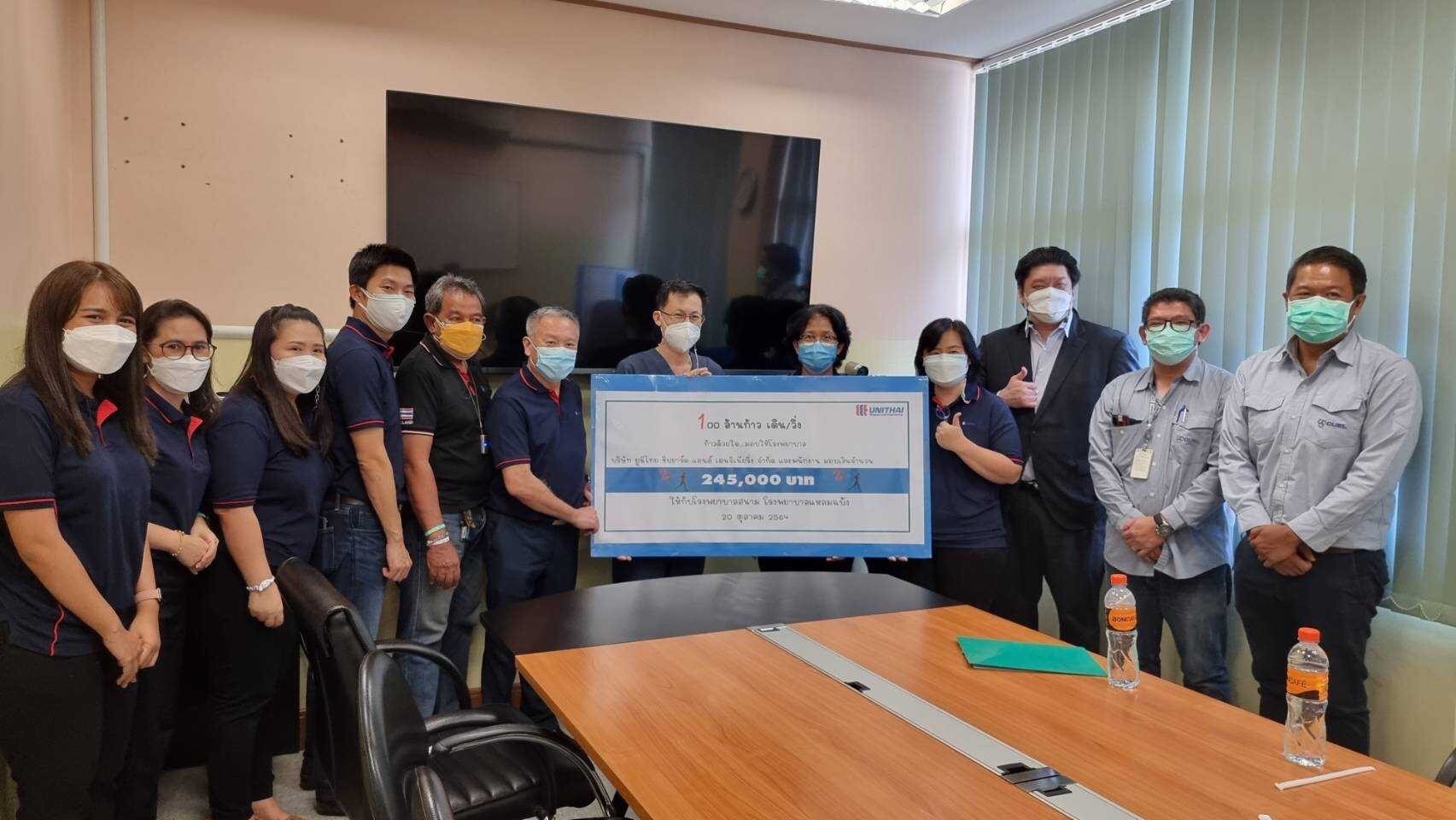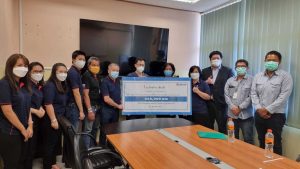 October 20, 2021, at Laemchabang, Chonburi, Dr. Attasit Korchaipruk, Managing Director of Unithai Shipyard & Engineering Limited led executives and employees donated the amount of 245,000 baht to the Field Hospital of Laem Chabang Hospital, Chonburi represented by Dr. Jirasak Jirakoolsawat, Deputy Director.
The event raised fund was initiated under the Virtual Walk/Run 100,000,000 steps for Charity activity to support the Field Hospital of Laem Chabang Hospital to provide all necessary consumables and medical equipment for medical personnel and treating all COVID-19 patients with mild symptoms.
With the situation of the epidemic of covid 19 that is very severe. Therefore, it is an obstacle in organizing various activities. Therefore, the UTSE Virtual Walk/Run for 100,000,000 Steps for 100,000,000 Steps has been initiated during 6 September 2021 to 15 October 2021.
There are 222 people interested in participating in the activity with the objective of donating funds with the faithful to donate to the Field Hospital. Laem Chabang Hospital and also encourage people in the organization and those who are interested to get exercise and pay attention to your health such as walking/running activities.
It is an activity organized in a new way. through online those who participated in the event can send the results of the daily running through the online system to reduce the risk of spreading the spread of COVID-19.