On December 14th 2021, Unithai Shipyard and Engineering Ltd. was awarded the "Excellent Practices Establishment on Occupational Safety and Health national level for A.D.2021" from the Thailand's Ministry of Labour as 8th year of achievement.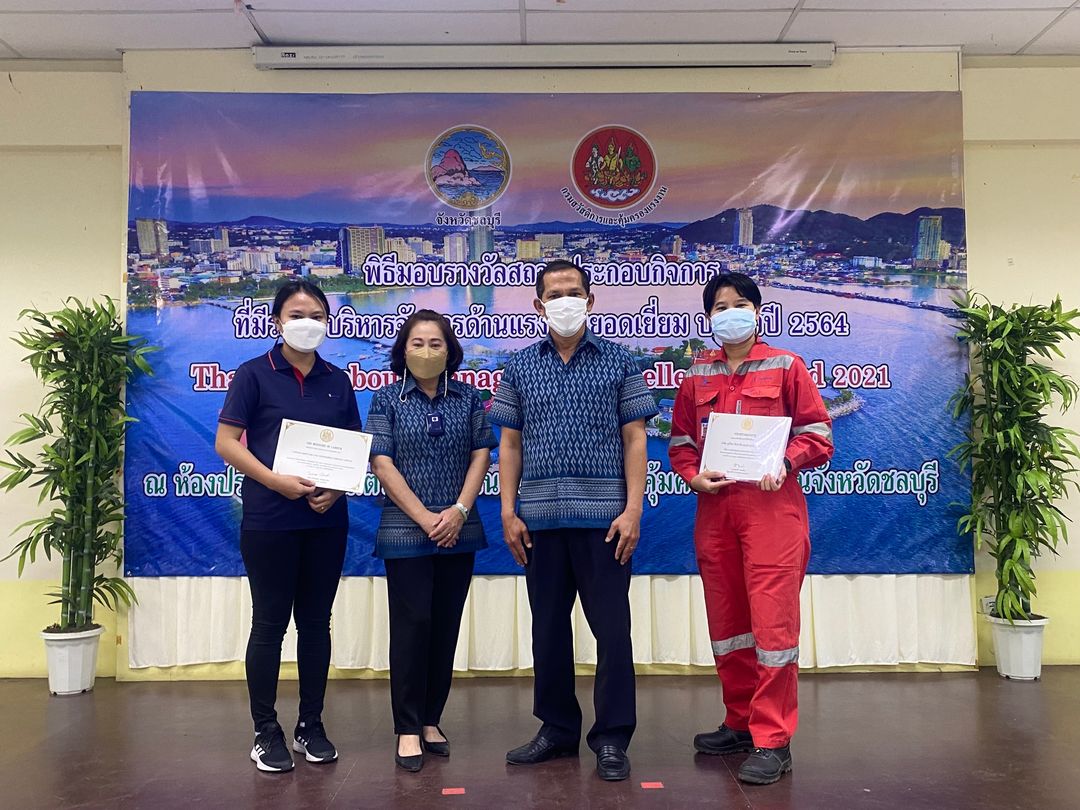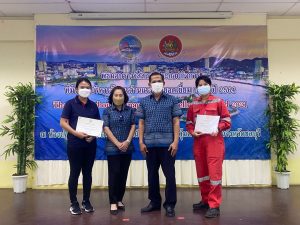 The award ceremony was attended by representatives from Unithai Shipyard and Engineering Ltd., Mr. Jaruay Yoonuch, HSE Coordinator, and Wassana Wannatong, Environment Supervisor, with Khun Somwang Moryadee, Labor Welfare and Protection Chonburi as the awardee.
The Certificate was in recognition by the Ministry of Labor for workplaces with safety management and occupational health based on work safety statistics. We are honored to receive the award as it is a national contest and received overwhelming response from many business establishments. The committees of each province selected the list of award-winning companies to be nominated. This award is a testament of our customers confidence in our safety management system, occupational health and conducive working environment at Unithai.