Unithai Signs Professional Services Agreement With Man Diesel & Turbo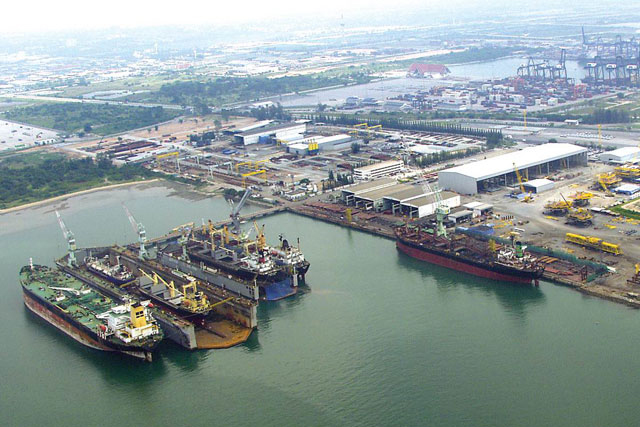 Unithai Shipyard has entered a Professional Services Agreement with MAN Diesel & Turbo (Spore) on 21 December 2015. The signing ceremony was witnessed by Mr. Teerapon, Managing Director of Unithai Shipyard and Mr. Nicholas Tham, Head of Technical and Services, MAN Diesel & Turbo (Spore).
Under the Agreement, MAN will station a resident engineer at Unithai Shipyard to provide technical advice and support to service MAN engines and turbo chargers in the yard. The Agreement enhances the strategic relationship and cooperation between the two partners.
Unithai has also signed collaboration agreements with other partners such Miura Co. (Japan) on ballast water management system, IKnow Machinery on lifeboat servicing, Shigi Zosen on lifeboat release system, Schneekluth Hydronamik on Wake Equalizing Duct and will be signing one with MHI in January on the servicing of turbochargers. These collaborations with our partners and now with MAN support our mission to be a preferred shipyard and One-Stop Service Centre to serve the needs of ship owners around the world.