Unithai Shipyard wins Wartsila 1st power plant Project in Thailand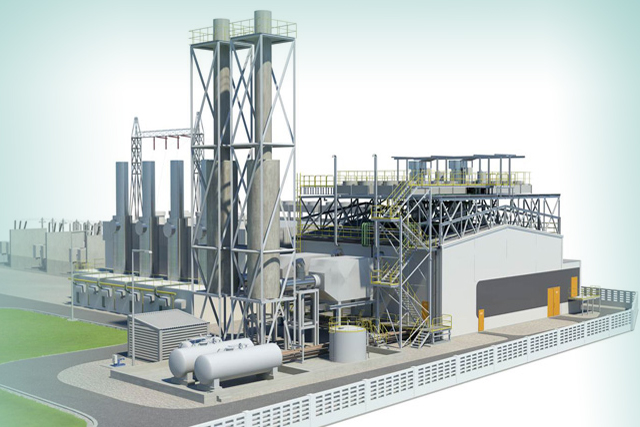 Unithai Shipyard has signed a contract with Wartsila Power Plant to undertake pipe fabrication, mechanical and electrical installation and pre-commissioning for an extension to the Glow SPP 11 Power Plant in Rayong province.
The Unithai Shipyard team will commence operations at the site in October. The work is scheduled for completion within three months, with pre-commissioning set for next January and February.
The Glow SPP 11 Project 2 is a natural-gas-fired cogeneration plant located in Rayong's Siam Eastern Industrial Park (SEIP). The plant consists of two gas turbines, one steam turbine, an absorption chiller and an electric chiller for augmenting the turbine output. The plant has electrical generating capacity of 110MW and chilled-water generating capacity of 1,200 refrigerant tons per hour. This project will extend the capacity from 110 MW to 130 MW.
Electricity from the plant is sold to EGAT and delivered via Glow SPP's transmission network, while electricity and chilled water is sold to industries in the SEIP and distributed via pipelines.
This project marks another milestone for Unithai Shipyard, demonstrating its capability to undertake onshore power-plant operations, mobilising its own team to carry out work directly on the client's site.
"In response to growing demand in energy supply," said Managing Director Teerapon Udomkanjananan,
"Unithai Shipyard is well-positioned, with an extensive track record and the expertise to complete high-quality projects safely, timely and cost-efficiently to meet the needs of clients worldwide. This is the continued business with Wartsila as a long term business partner after Unithai Shipyard delivered 2 floating Power Plant to Wartsila Finland Oy in 2010 and 2011."