Unithai Shipyard recognised for curbing greenhouse gases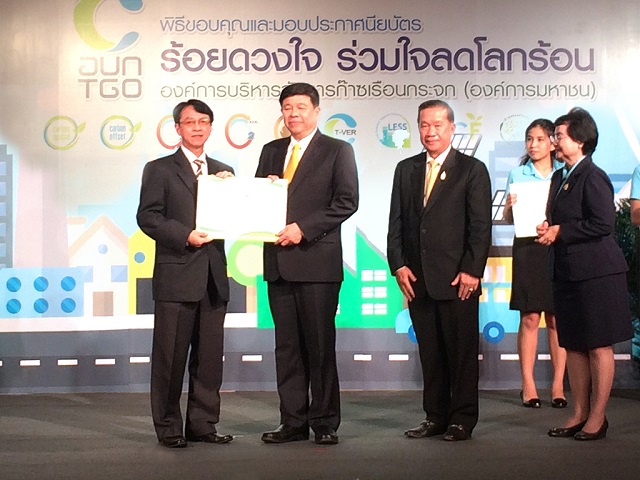 Unithai Shipyard, Thailand's premier shipyard for onshore and offshore engineering, continues its efforts to reduce greenhouse gases and recently earned a certificate of appreciation from the Ministry of Natural Resources and Environment for the second consecutive year.
Minister General Surasak Karnjanarat presented the certificate from the Thailand Greenhouse Gas Management Organisation in recognition of an outstanding contribution to the LESS initiative – the Low Emission Support Scheme introduced in 2012 to raise awareness about the dangers of climate change.
Unithai Shipyard and Engineering Ltd has replaced fluorescent lighting in workplaces with LED lighting and introduced recycling as part of its waste-management scheme. Together these undertakings have had the equivalent effect of reducing harmful carbon dioxide emissions by nearly 5,850 tCO2e – more than 10 times the level achieved last year.
---
Protecting the environment is a high priority throughout Unithai Shipyard's operations. One of our pledges is to have no adverse environmental impact on the surrounding community, and we are strongly committed to it.