Unithai Shipyard recently certified by the ministry as a 'Green Industry'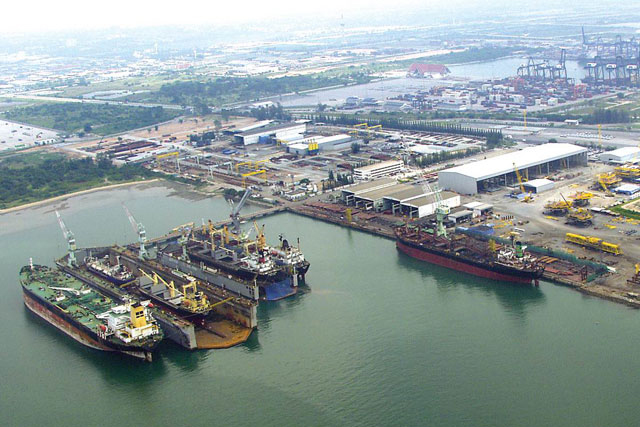 Having recently earned a certificate of recognition for Environmental Good Governance from the Ministry of Industry, Unithai Shipyard has now been certified by the ministry as a "Green Industry"
The ministry's Permanent Secretary presented the certificates to 100 industries today at the Siam City Hotel, Bangkok on September 26, 2011. Accepting the honour on behalf of Unithai Shipyard was Managing Director Khun Teerapon Udomkanjananan.
Industries strive to pass through five stages of formal recognition for their efforts, judged at each level on the basis of outstanding performance:
• First level – Recognition for "Green Commitment", demonstrating commitment to avoid having any environmental impact on the neighbouring community, with the same dedication shared among all staff;
• Second level – Recognition for "Green Activity", conducting activities to mitigate environmental impact;
• Third level – Recognition for a "Green System", an Environment Management System that includes monitoring, evaluating and review for continuous improvement and development, as well as earning quality-assurance awards related to the environment, such as ISO14001, ISO CSR26000 and Corporate Good Governance;
• Fourth level – Recognition for a "Green Culture" of engaging all staff to support the company's eco-friendly activities and get involved in all aspects of environmental management as part of the built-in corporate culture;
• Fifth level – Recognition for a "Green Network" that encourages business partners and suppliers to get involved in efforts to maintain a healthy environment.
Unithai Shipyard has been certified as having reached the third level for its Green System – a proper environmental management system and quality-assurance awards.
This ministry initiative is aimed at encouraging all industries to commit to eco-friendly practices to ensure sustainable development.