Unithai Shipyard has earned CSR Award the seventh consecutive year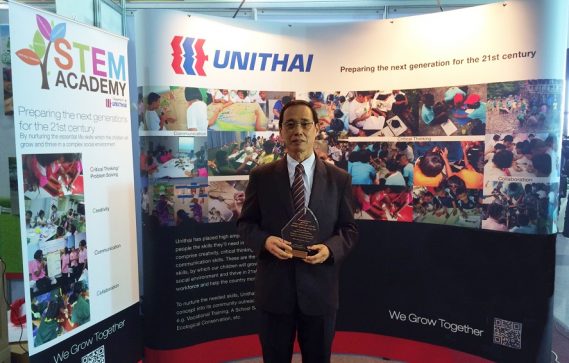 Unithai Shipyard strongly committed in operating its business with conscientious dedication to all stakeholders by following ISO26000 international standard, which sets out CSR guidelines. Unithai Shipyard always places high emphasis on operating organisational governance, recognition of human rights, honourable operating and labour practices, attention to the environment and consumer issues and community involvement and development.
CSR Award Presentation was organised by the Department of Industrial Work, Ministry of Industry on August 17. Mr. Teerapon Udomkanjananan, Managing Director of Unithai Shipyard and Engineering, represented the company to receive the award. Mr. Mongkol Pruekwatana, Director – General of the Department of Industrial Work presided over this event and visited Unithai showcase, presenting STEM education development project that Unithai supports to nurture the children's skills need for thriving in the 21st century.