Unithai Shipyard completes first-ever upgrade a Compact Driller Jack Up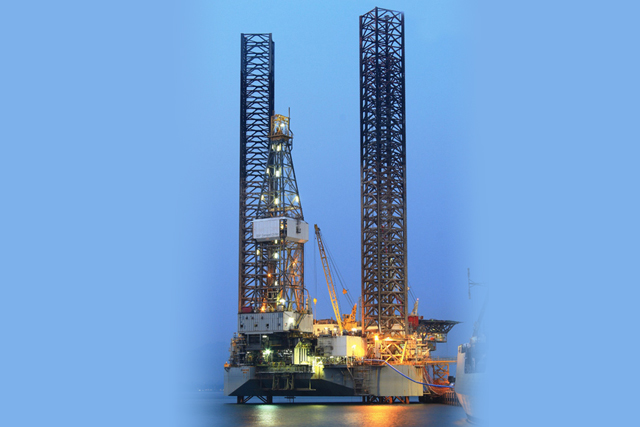 Unithai Shipyard has completed upgrading and repairs on the Shelf Drilling jack-up rig, Compact Driller, which is used for oil field exploration and development in the Gulf of Thailand.
The 292-foot-long, 200-foot-wide, 410-foot-high driller jack-up was built in Vicksburg, Mississippi, in 1992 and has served the oil and gas industry in Thailand for more than a decade. Its facility can accommodate 150 crew members and it is capable of drilling as deep as 25,000 feet.
This is the first time that Transocean (Shelf Drilling) has carried out upgrades and repairs of its jack-up rig in Thailand. The rig will soon leave the yard to continue operations in the gulf.
Unithai Shipyard had earlier completed repairs to floating storage and offloading (FSO) for a major firm in the offshore oil and gas industry. That vessel has now been delivered to the client.
The success of these offshore repair projects is a significant milestone in Unithai Shipyard's strategy to expand beyond just ship repair.
"High-quality performance, an excellent team, an enviable safety record and on-time delivery are the keys to the firm's success," said Kurt Hoffman, Chief Operating Officer of Shelf Drilling.
About Shelf Drilling
Shelf Drilling is exclusively focused on providing best-in-class shallow-water drilling services to the oil and gas industry in Asia, Africa and the Middle East. Headquartered in Dubai, Shelf Drilling operates a fleet of 37 jack-up drilling rigs and one swamp barge that the firm acquired from Transocean Ltd. (NYSE:RIG)
About Transocean
Transocean is a leading international provider of offshore contract-drilling services for oil and gas wells. The company specialises in technically demanding sectors of the global offshore drilling business, with a particular focus on deepwater and harsh-environment drilling services. Transocean owns or has partial ownership interests in, and operates, a fleet of 82 mobile offshore drilling units.