Unithai Group sponsored Youth Football Competition "Ari Youth Cup 2019" for youth under the age of 14 years old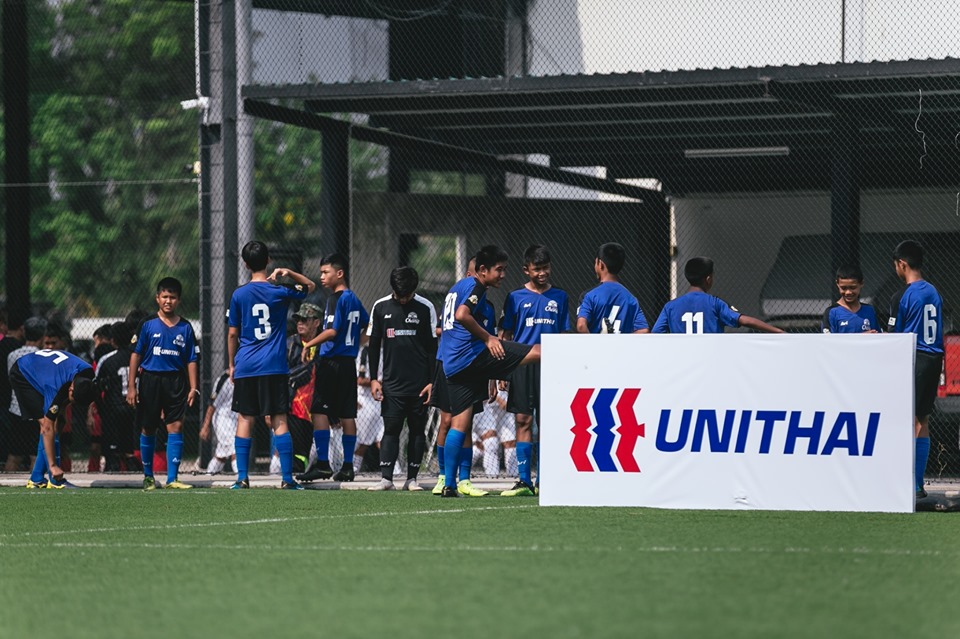 Unithai Group is the main sponsor of the Youth football competition "Ari Youth Cup 2019" at Tasana Garden Football Stadium Chonburi province on 12 May 2019. The type of football competition for 7 players, under the age of 14 years old, with the prizes worth over 200,000 baht. Team football has been recruited from nationwide.
Mr. Pairat Tivakornpannarai Managing Director, Unithai Group said "Unithai has realized the importance of promoting sports for youth, especially football which is a sport that has been very popular among youth. The promoting will help the youth to have good health and utilize their leisure time to benefit as well. In this competition, Unithai Group and ARI Sports clothing brand and sports equipment stores joined hands to open the opportunities for academy who are interested in this competition, they can apply to participate in the free competition in any way".
In the event, Unithai Group has a booth to introduce the company business and give prizes to the youths who participate in activities. During the awards ceremony, Management of the Unithai Group have also awarded prizes to the contestants who have won the competition.