Second shelf drilling jack-up rig serviced as Unithai Shipyard contracts keep coming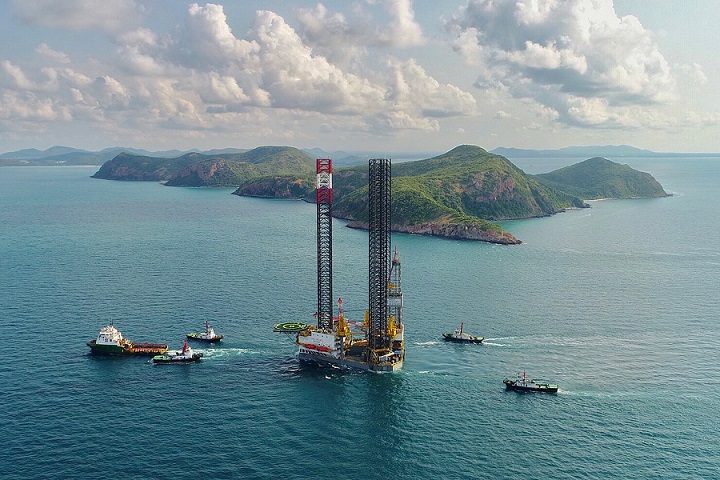 Unithai Shipyard and Engineering has scaled up its businesses to support the growing needs of the oil and gas industry and the continued increase in energy demand.
With strong and expert multi-disciplinary teams, Unithai Shipyard provides a one-stop service, from running the country's premier shipyard to executing marine and offshore engineering, repairs and maintenance and logistics operations.
The christening ceremony took place at the Unithai Shipyard premises on 9th May.
"Our focus has shifted from ship-repair services inside the yard to providing a wide range of marine and offshore repair and maintenance services far beyond," said Apichet Boonpuan, Project Manager of the Marine and Offshore Services Division.
"Unithai has been recognised by many major clients as one of the best-equipped and most capable service providers for both minor and major offshore brownfield jobs, and is particularly esteemed for its exceptional work-safety record."
As a result of years of intensive experience, Unithai has been repeatedly awarded contracts from clients around the world. The company has successfully delivered top-quality service for FSO/FPSO, oil and gas platforms, jack-up rig maintenance and repairs and upgrades, as well as the repair, maintenance and logistical support for commercial vessels calling at local ports and anchorage areas.
Unithai recently completed maintenance on a Shelf Drilling jack up rig. It has now been moved out from the yard for operations in the Gulf of Thailand. This is the second rig of this type that Unithai has worked on, part of a series of continuing contracts from the same client.
Unithai Shipyard owns and operates the premier shipyard in Thailand and offers repair and maintenance services at several alternative operating sites outside the main yard, all strategically located to enable us to provide full support and meet clients' requirements for marine and offshore repair work within the Gulf and along the Andaman Sea coast to the west.