New Unithai Shipyard facility keeps pace with growing offshore demand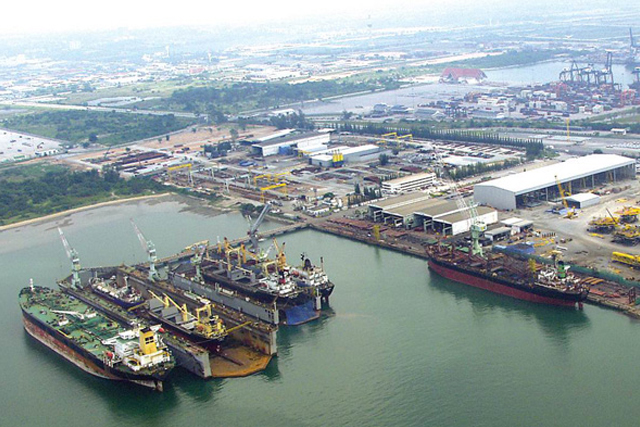 Unithai Shipyard and Engineering, Thailand's premier shipyard, has expanded its operations to support the steady growth of offshore operations. The company has opened a new branch in Songkhla province, one of the busiest offshore markets in the region.
The new branch will be fully equipped to fulfil clients' needs for their offshore operations, such as in ship repair, warehousing, berthing, workshops, equipment and tools.
The new facilities comprise a 60-metre berthing quay with a five-metre draught for small repair and the loading and discharging of cargo, and an 800-square-metre covered warehouse. There is also a 300-square-metre area designated for storing hazardous materials, for which the government has granted a certificate of approval.
The Unithai shipyard at Laem Chabang Port has served marine and offshore customers worldwide. "Our outstanding repair performance in steelwork, piping and electrical and mechanical work is well known among local and international customers. Our first-rate performance in the repair and upgrade of tender rigs, jack-up rigs, FSO/FPSO and other offshore-related vessels operating in the Gulf of Thailand has been recognised by many top-ranking firms", Unithai Shipyard Managing Director, Teerapon Udomkanjananan said.
"With our competent manpower and excellent equipment, Unithai Shipyard's new branch is ready to provide customers with temporary and afloat repair services. The facility will also be designated as a marketing office for vessel owners inquiring about drydocking at our Laem Chabang yard", Unithai Shipyard Chairman, Arthit Pratoomsuvarn, mentioned.
Unithai Shipyard had earlier completed repairs to floating storage and offloading (FSO) for a major firm in the offshore oil and gas industry. That vessel has now been delivered to the client.