ASME's authorized Unithai Shipyard to design and build Pressure Vessels
The Offshore Fabrication Division at Unithai Shipyard and Engineering – Thailand's premier shipyard – has been accredited for the fabrication of Pressure Vessels by the American Society of Mechanical Engineers (ASME). The accreditation covers the design and manufacturer of Pressure Vessels in accordance with U & U2 stamp, as well as Repairing and Alteration of components in accordance with the "R" stamp of the US National Board Inspection Code (NBIC).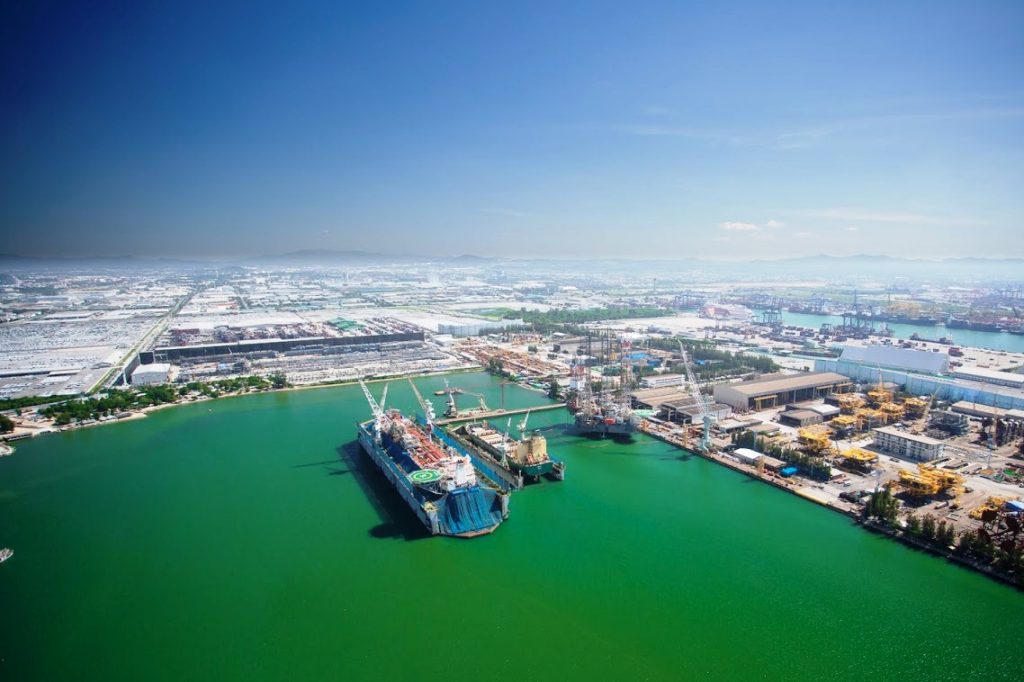 The accreditation process began in November 2015 when Unithai management identified Pressure-Vessel fabrication as part of the company's future business direction. The American Bureau of Shipping Group was engaged as a consultant to support the firm's application for accreditation.
The approval process witnessed excellent teamwork involving the Engineering, Quality Control, Purchasing, Material Control and Production departments.
Engineering, for example, showed how design calculations would be done using PV Elite, PV Fabricator and NozzlePro software. Quality Control demonstrated its capabilities with the ASME Quality Management System in compliance with ASME and NBIC standards. A mock-up vessel was fabricated to underline Unithai Shipyard's competency, which was duly recognised by the ASME.
Earning the accreditation certificate allows Unithai Shipyard to handle the design, manufacture and repair of onshore and offshore Pressure Vessels and Pressure Tanks, representing another important milestone for the company as it expands its services to meet the needs of the oil & gas industry.
The accreditation clears the way for Pressure Vessels to be supplied under the Unithai brand as designer and manufacturer, which will become a standalone segment of the company's business in the near future.